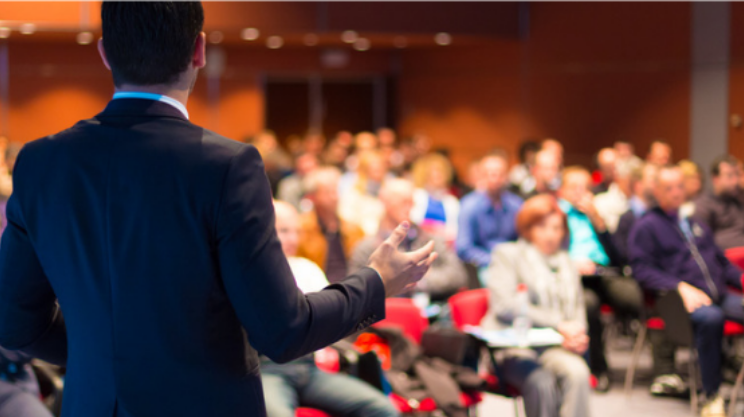 Incident response professionals must stay on top of the latest trends, tactics, and developments in the industry. A top-notch conference can be the most efficient and effective way for professionals to stay current while networking with peers.
With so many conferences taking place around the world, you have to prioritize which events to go to. These events bring together some of the most renowned authorities and practitioners who offer up their insight and experience across all aspects of critical incident management. We've done the legwork for you by compiling a list of must attend events in 2019 and beyond.
June 3-4
Oxford University, Oxford, UK
Come for: The intersection of academia and the business world
Cyber Incident is a part of Cyber Science, the flagship conference for the non-profit research center C-MRiC. The organization focuses on pioneering research and innovation in cyber situational awareness, cyber security, and cyber incident response. This year, Cyber Incident focuses on automating risk management for active defense. The topics covered include cyber incident response, decision control, investigation techniques, and digital forensics. We are especially looking forward to the keynote talk by Sadie Creese, Professor of Cyber Security, University of Oxford, covering attack detection strategies for malicious insiders in the cloud.
June 16–21, 2019
Edinburgh, Scotland
Come for: Networking and collaboration opportunities
Organized by the Forum of Incident Response and Security Teams, an international organization that brings together over 360 security and incident response teams from over 80 countries, it promises to be an exceptional experience. The conference is a forum for sharing goals, ideas and information on how to improve global computer security, and is focused on collaborative projects and information sharing. The five-day event includes technical tracks, featured keynotes and lightning talks, vendor exhibits, and plenty of networking opportunities.
We are especially looking forward to the keynote talk by Ken Munro, the founder the ethical hacker firm the Pen Test Partners. Ken's talk will focus on the critical security flaws endemic to the world of IOT. Another talk on our "not to miss" list is the lecture on Insider Threats by Monica Whitty, the Chair in Human Factors in Cyber Security at the University of Melbourne.
June 17-20
National Harbor, MD, USA
Come for: A comprehensive update on cyber security threats and solutions
Gartner needs no introduction. When their analysts speak, it pays to listen. This year's event is focused on transforming organizational cultures to improve security, and getting business leaders on board with prioritizing security. What makes this year's event unique is its focus on psychology, human behavior, and communication as an integral part of cyber security.
Keynote speakers include the Inclusion Expert Dr. Steve Robbins and best-selling author Patrick Lencioni, who focuses on teamwork and employee engagement topics. The speaker list also includes top Gartner analysts such as Jeffrey Wheatman and Roberta Witty, as well as industry veteran Michael Chertoff, former Secretary of the U.S. Department of Homeland Security.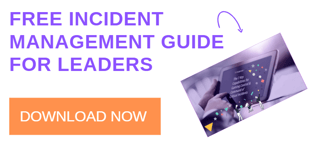 8-12 September
Chicago, IL, USA
Come for: Unparalleled training and education
Global Security Exchange (GSX) brings together the full spectrum of security to exchange ideas and lessons learned, and it's the expert level education that makes this event a must-attend. GSX unites cyber, operational, and physical security professionals from across the private and public sectors, and offers the most comprehensive security education and training in the world. The full program comprises over 300 security courses, as well as pre-conference certification review courses that offer amazing opportunities for career development.
2–4 October
Dublin, Ireland
Come for: No-nonsense talks by hands-on practitioners.
Organized by USENIX, #SREcon is an international conference focused on site reliability, systems engineering, and the challenges of working with complex distributed systems at scale. What sets the SREcon events apart is its practical focus. The speaker list features battle-tested experts who have dealt with their fair share of critical incidents. For example, last year Aaron Blohiwiak shared what his team at Netflix does to withstand regional outrages, while Samuel Littley talked about how he handles SRE for Mobile Applications at Google.
"Steering global traffic and scaling systems to hundreds of thousands of nodes… We have a bunch of fun problems to solve, a scale that makes them challenging and a culture that gives us the freedom to pursue what is best." Aaron Blohiwiak, Netflix.
While SREcon features three high-profile events each year spread around the globe, we would like to focus your attention on the European edition that takes place in Dublin, Ireland in early October. If you're in the critical incident management game, you should seriously consider attending this event.
February 24-28, 2020
San Francisco, USA
Come for: THE cyber security event of the year.
RSA is probably the highest-profile cyber security conference in the world. This is the kind of event where you can find anybody who is somebody in cyber security.
While RSA 2019 is over, you can review the presentations, watch videos including keynotes and RSAC on-demand sessions, and read blogs from Conference Week. If you still haven't done so, make sure to watch the keynotes from Jessica Fitzgerald-McKay from the NSA, Camille Stewart from Google, and Anand Prasad from the Rakuten Mobile Networks.
The agenda for the 2020 event is yet to be announced, but RSA is a long-running event with a legendary reputation for its' scale, the networking potential, and the quality of its content.
Are you planning on attending any of these events? If so, we hope that you have already purchased your tickets, as all of the events on this curated list are selling out fast. We'll update this list as more details are announced, so stay tuned!