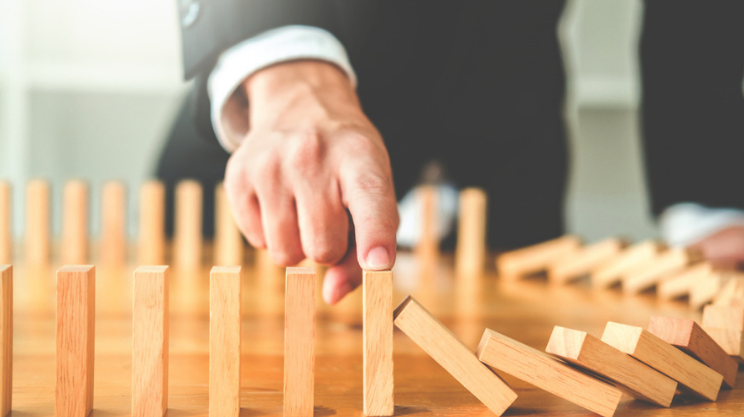 Digital transformation has created more gateways for vulnerability and risk. So in addition to natural disasters that can impact a business, organizations are faced with cyberattacks that can truly cripple their business. A solid business continuity plan makes sure that your company is ready for whatever may come its way, be it fire, flood, critical technical failure, or a cyberattack.
Most BCPs Are Not Up to Par
A shockingly large number of businesses manage to get by without a solid BCP. In fact, 46% of organizations lack confidence in their business continuity plan altogether, meaning that they are widely exposed to potential disruptions.
The good news is that there are simple steps all businesses can take to improve their resilience. Business continuity planning is more about changing the organizational mindset than anything else. Here are a few things to keep in mind when creating a BCP that will give your business a fighting chance when faced with a critical incident.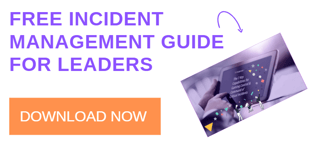 What Does an Effective BCP Look Like?
Business continuity planning is all about protecting what is important for your organization. To ensure business resilience, protect employees and assets, and make sure that critical operations can re-function quickly in any event, a BCP must focus on three critical areas:
1. Access to data: Provide the capability for a business to still have access to applications regardless of local failures, especially when it comes to IT software and infrastructure
2. Continuous Operations: Ensure that business functions will keep running during any disruption, as well as during planned outages such as scheduled backups or maintenance
3. Disaster Recovery: In the event that data is completely lost, there should be a way to recover if not all but at least most of the data
The Evolution of BCP in the Cloud Era
An old, one dimensional approach that only covers purely technical matters might have worked with legacy IT infrastructures. However, digitally complex IT infrastructures in the cloud era require the ability to react much quicker and protect more data sets and volumes than ever before. Contemporary resilience and business continuity requires a plan that is focused on the following elements.
Impact Analysis
The first step to creating a BCP is to conduct a business impact analysis (BIA) to determine and evaluate the potential effects of a disruption to critical business operations. It can seem like a lot of work before you get a real benefit, but determining how a critical incident will affect operations accomplishes several goals; it identifies which functions and related resources are time sensitive, it sets priorities, and brings the relevant stakeholders on board.
Clear Procedures
The last thing you want to do when disaster hits is to figure out what to do right then and there. You must have safeguards, procedures, and workarounds in place that will keep you operational and to mitigate the risks of a critical incident. For example:
Updated list of all employees who need to be notified of a critical incident
Communication plan for updating stakeholders, shareholders and the public about a critical incident
Designate specific persons responsible for addressing legal and regulatory requirements, public relationsת and internal communications
Bringing Everyone Onboard
Business continuity is sometimes put on the backburner because it appears to demand a lot of time and resources that must be taken away from more important (or rather, immediate) needs, like sales, business expansion, and keeping customers happy. However, if you get all the right people together even for a short amount of time, you can make significant headway towards a solid BCP and truly strengthen your business resilience.
Assigning Responsibility
There is often confusion over who is responsible for business continuity. While some organizations designate a dedicated business continuity manager, many just push the responsibility to IT. Recovering servers and IT systems is important, but a solid BCP should encompass the entire organization.
It is therefore crucial to establish a designated team which will devise a plan to manage critical incidents, with clearly assigned responsibilities and chains of command. The continuity team should be trained and tested on a continuous basis. In the end, knowing what to do during an incident comes down to testing and practice.
Periodical Review
A four-year-old BCP referring to outdated systems and employees who are no longer there is useless during a critical incident. You must regularly update and test your business continuity plans, as reviewing the process periodically is part and parcel of resilience planning.
A Cloud Based Response Plan Is the Ultimate Solution
A cloud based system will put the organization in control of their critical incidents. Such a solution will increase capacity, enhance functionality, and empower relevant stakeholders to identify the critical operational and technical risks facing your organization.
Exigence is able to provide any organization with the calm that comes with handling and executing proper procedures in the event of a critical incident. Crucially, it brings mitigation strategies and practical responses to all the relevant stakeholders with regular and timely updates, and coordinates all parties to ensure that the response is appropriate and effective.