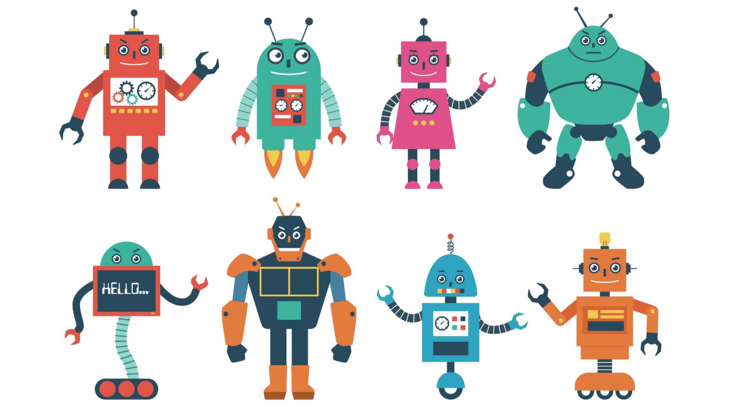 Organizations need to continually ramp up and improve their security and resilience to unexpected incidents. But as the number of endpoints, networks, and user interfaces grow exponentially, the task becomes more difficult, and manual incident response management becomes less and less effective.
A recent Forbes Insights survey of over 1,000 security executives and practitioners reveals that 75% of companies are not satisfied with the speed at which they resolve security issues. The ability of organizations to detect and respond to incidents or breaches, and the speed with which they patch vulnerabilities and resolve incidents, is crucial. When a critical incident hits, the last thing you want your team to do is to engage in an endless cycle of back-and-forth emails, calls and messages trying to figure out a plan of action.
Optimizing incident response is essential for minimizing downtime and reducing the damage of security breaches. With a smart automation strategy in place, you can manage the end-to-end incident response workflow in the most efficient manner, making the incident response management process quicker and easier than ever.
The Missing Piece of the Puzzle
Automation is not new in incident response. Automated patch management tools have been with us for a while, and AI-powered solutions that analyze and generate risk scores for incoming alerts are becoming the mainstay within enterprise IT and security teams.
But for most organizations, the time between detection and response (and resolution) is still far too long. One of the reasons is that despite the rise of automation and AI technology, a lot of post-breach cleanup is still managed manually by security teams.
The time has come to address the missing piece of the automation puzzle; organizations need to automate and optimize processes and workflows that involve human beings. When a critical incident hits, communication and coordinated task management are crucial. Your team members need to work together in the most efficient way to resolve the incident at hand.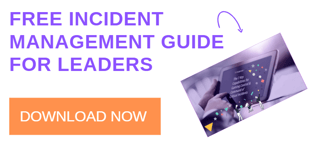 What Are the Advantages of Critical Incident Management Automation?
When a critical incident hits your organization, prioritization, alignment, coordination, and onboarding the right people for the right tasks seems like an impossible feat. The pressure is often exacerbated when the entire organization is racing against the clock to prevent damage.
Automating workflows and documentation with a centralized platform makes cross-departmental collaboration a breeze; it ensures that the right people are handling the right tasks at the right time. Critical incident management automation assists organizations to:
Save time and money: According to recent research, organizations that maximize the use of automation in their major incident resolution processes achieve faster restoration of service and suffer from far fewer mistakes during the process. With automation, the incident resolution process can be significantly expedited, helping organizations to restore normal business operations quickly.
Improve communication: Manual incident management leaves a lot of room for miscommunication, and as a result delays, wasted effort, and human error. By managing incident resolution workflows automatically, your team will have access to timely updates and all the resources they need to work together.
Centralize data and distribute reports: Your incident response team requires relevant data that is clearly organized and is easy to find. An automation platform offers a centralized dashboard and on-demand access to real time status reports, centralized communications, events documentation, and statistics.
Improve internal planning and organization: Automation significantly improves the ability of your team to improve internal planning and organize around the task at hand by providing all of the tools necessary to maintain control over the resolution process.
Streamline the end-to-end resolution process: From timely alerts and updates to escalation and a post-mortem analysis, the entire process is streamlined and centralized to achieve the best possible outcome quickly and efficiently.
A Dedicated Platform Makes Automation Even Easier
The key to gaining control of critical incidents is having a structured, automated way to:
Orchestrate the incident from start to finish, involving all the relevant stakeholders, both internal and external, at the right time.
Onboard all the right people in real time, and automatically assign roles and responsibilities based on predefined criteria.
Ensure that everyone is on the same page with alerts, updates, and reporting.
Integrate the data and optimize feedback from the relevant incident management and response tools.
Simplify documentation and the post-mortem process for ongoing optimization of the incident response workflow, and facilitate organizational learning.
Summary
Advances in the cloud, networking, IoT and communications technologies widen the attack surface and the possible attack vectors multiply exponentially. To protect themselves, organizations can no longer rely on manual processes, or manage incident response with inefficient communication tools. The only answer is to automate the end-to-end incident response workflow. This is where platforms such as Exigence step in.
Contact us today to schedule a live demo.