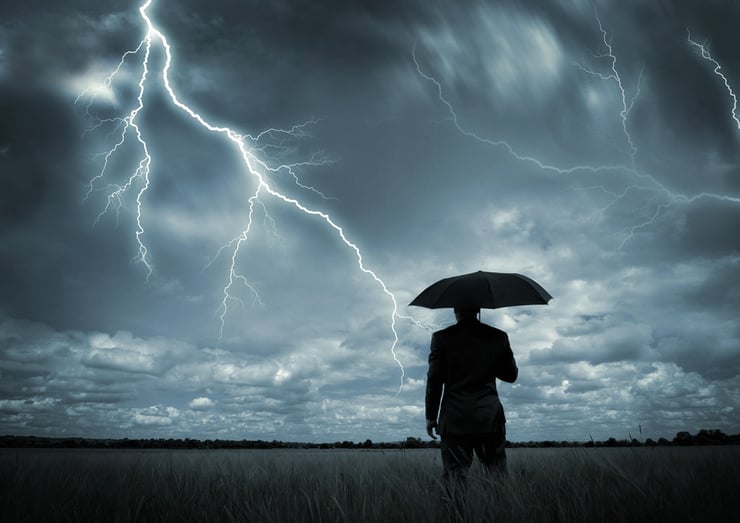 The risk of security incidents is only increasing each year with 2021 showing a record-breaking 5.1 billion records breached and an annual increase of attacks of 11%. Furthermore, the cost to recover (including fines, penalties, legal fees, and much more) from these attacks is also great.
To help minimize the scope of financial damage, many organizations turn to cyber insurance. Albeit a relatively new branch of insurance, demand is already huge and ever increasing. So much so, in fact, that the market is expected to reach $20.4 billion by 2025.
So, what exactly is cyber insurance?
Cyber insurance is a financial product designed to protect organizations against financial loss and to cover liability in the event of a digital threat, such as a hack, ransomware attack, or data breach.
The types of coverage available vary, some carriers offer cyber-liability insurance or data breach insurance, while others offer both. Firms can offer only first-person liability or first and third person liability.
Of course, it is important to evaluate the significance of these options to see which is best for your organization. Check out our blog post on the topic here for the insights.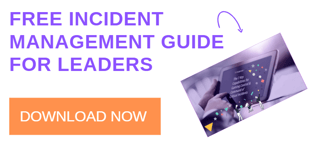 They've got you covered?
Regardless of which type of policy is decided upon, it is critical to make sure that at least the most basic elements of coverage are included, such as:
Forensic expenses for investigating what happened, how it happened, and which data was breached.
Legal expenses of engaging with counsel to determine exposure, and for defense in the event that a suit is filed.
Notification and communication expenses which include paper, printing, contact center, etc.
Regulatory fines and penalties resulting from the breach.
Credit monitoring and ID theft damage repair.
Public relations expenses for damage control.
Most policies will include at least some coverage for most (if not all) of these. But ticking the checkbox next to each item is not enough. The devil is in the details, as they say.
The next step on your due diligence journey is to determine what are the limits, deductibles, coverage triggers, and scope of coverage, as well as what are the exceptions in the policy that would impact coverage.
Are you at risk of denial?
"Insurance policies and payouts hinge on whether your firm follows IT best practices in cybersecurity." (Accounting Today)
In today's world of continually increasing rates of attack, there is also a spike in claims being submitted, and for higher and higher payouts. Subsequently, carriers are ever more diligent and stringent when it comes to determining eligibility.
To make sure that your claim doesn't get denied it's important to be familiar with what cyber insurers typically look for when to deciding on whether to deem an organization as cybersecurity vigilant or negligent.
This includes:
Robust password practices
Next generation firewall
Regular software updates
Encrypted mobile traffic

End point detection and response
Multifactor authentication (MFA)
Advanced threat detection

and

prevention
Moreover, it's important to not only have these cybersecurity tools and processes in place, but also to make sure that they are fully enabled. For example, if an incident has occurred, although MFA may be deployed, if it's not fully enabled, coverage may very well be denied.
Without these measures (among others), the risk of increased rates, limited coverage, and claims denial are very real.
The importance of being proactive
Even if you opt for comprehensive cyber insurance, this is not equivalent to being proactive.
For, when it comes to minimizing financial loss and other damages from a cyber incident, there is no replacement for being proactive. This means, having a robust incident response plan in place and being able to execute it with skill and efficacy for accelerated resolution.
In fact, it cannot be understated how important a speedy resolution is, with:
Cybercrime up 600% since the outbreak of the coronavirus pandemic
Ransomware costs expected to reach $265 billion by 2031
The global average cost of a data breach at $3.86 million
Accordingly, reducing the time that an incident gets to wreck its havoc is a key imperative for every organization, of any size, and in any industry.
Your secret weapon against incident damage
If our ultimate goal is to accelerate incidents to minimize damage, then our strategic driver for resolution acceleration is automation, particularly for:
Contacting incident stakeholders, teams, and on-call personnel
Opening a concall bridge and the collaboration channel
Updating each stakeholder, including management, PR, and customers
Sending reports post-incident
Escalating when needed
Creating reports without the need to search and aggregate siloed incident-related data
And the good news is – Exigence can help.
Getting the most out of automation for speeding up resolutions and meeting the cyber insurance mandate is what Exigence is all about. To see it for yourself, book your demo here .