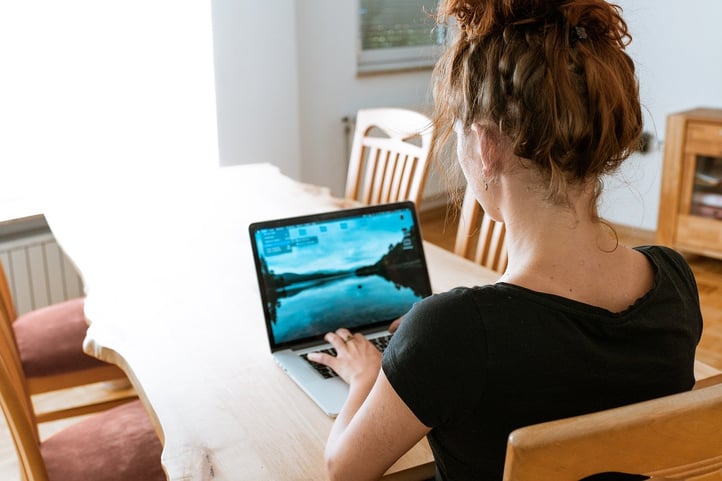 As of the beginning of June, even though some countries have started to slowly come out of lockdown, one-third of the world's population is still at home in quarantine – a fact that is truly astounding.
Never has reliable access to connected systems been so critical to the ongoing productiveness, emotional wellbeing, and even the survival of individuals and companies worldwide.
During this unfathomable period of pandemic-induced social distancing and working from home frameworks, digital accessibility is playing a vital role in sustaining our very existence. And, this is no hyperbole.
Remoteness everywhere
This is because for hundreds of millions, the internet is the only source of education, employment, commerce, health care, communication . . . and – something perhaps less vital, but still very important (especially when you're 'stuck' at home), entertainment.
Consider the (mind-boggling) stats:
Working from home: during the pandemic 88% of organizations are encouraging or requiring employees to work from home, with 74% of businesses planning to permanently keep more employees out of the office post-pandemic.
eCommerce: online orders increased 49% in the US during the pandemic, as 90% of shoppers are hesitant to shop in stores, and with 30% planning to continue shopping more online after the pandemic.
Remote learning: over 1.2 billion students in 186 countries are out of the classroom and in need of distance learning solutions.
Remote healthcare: before the pandemic only 10% of US patients used telemedicine services, now suppliers of such solutions are seeing an increase in usage by anywhere from 70% to over 150%.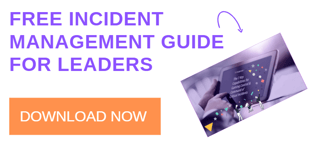 Online-ness to the max
As we can see, and as we are personally experiencing on a daily basis – we are doing just about everything online.
We work online, order groceries online, fill our prescriptions online, hang out with our friends online, go to the movies online, and play online.
And for all this massive 'online-ness' to remain sustainable – we need to make sure that the connected systems that enable this reality are up and running without fail.
Yet, this can be difficult to do with the burden on systems at all-time record highs, for example:
New normal, old systems
Today's systems and networks were not designed to handle such demand.
In March Microsoft had an Azure outage due to Covid-19 driven traffic increase. A DNS failure also caused an outage for Amazon in late May, rendering its website inaccessible to users globally. And, total outages globally increased by 22% just during the week of May 4th.
And it's not just about outage incidents. Cyber incidents are also on the rise, with a 23% increase in attacks during the pandemic.
We can see that the causality is clear – with online services being consumed at unprecedented rates, there is an overwhelming burden on systems and networks, which is causing the rate of IT incidents to increase as well as cyberattacks (the latter especially due to processes being broken as a result of a mostly remote workforce and major disruptions to the supply chain).
The need for speed
No organization can afford a lag time in incident resolution, especially today. These incidents can prevent customers from buying online, impede the at-home connected experience, prevent patients from receiving health services, and increase exposure to cybercrime.
Being unable to prevent this risk, means damage to income, reputation, and customer loyalty; not to mention, it can also put human lives at risk.
This is why it has never been more important to make sure that the organization's incident resolution capabilities, processes, and tools are at the top of their game.
Automation to the rescue
Exigence can help. The Exigence platform provides automated incident management and orchestration. It empowers incident responders with complete command and control of critical incidents, whether for technology operations, security, or drills and business continuity tests.
It automatically notifies and onboards all incident stakeholders, informing them of what type of incident has occurred, which systems have been impacted, and what their role is in the resolution effort.
It automatically opens a concall bridge and collaboration channel, so no time is wasted in getting everyone aligned. Then, throughout the incident resolution journey, it automatically updates stakeholders about each status change in accordance with their stake in the incident.
Once resolved the team is also notified of incident closure automatically, and incident summaries and root cause analysis reports can be created just by clicking a button.
In closing
In today's world and in the 'next normal' to come – the urgency to resolve incidents faster than ever is not going to go away. However, with automated incident management and orchestration, the burden of speed, clarity, and efficiency can be lifted off the shoulders of those charged with the ever more important job of resolving incidents.
To learn more about how Exigence can help your team profoundly increase the speed and efficacy of incident resolution, we invite you to reach out to us at info@exigence.io.