When considering the fact that 2020 was a record breaker in the number of cyberattacks that occurred and the resulting cost to organizations that was incurred, it is clear that the state of cybersecurity readiness is not very encouraging, to say the least.
To illustrate, in 2020:
It's no surprise then, that nearly 80% of IT security leaders lack confidence in their company's cybersecurity posture.
Overcoming the growing security challenge
In the effort to bolster cyber readiness, too often organizations are faced with the reality that the attack surface is growing at a pace that makes it very difficult for the IT security budget and teams to keep up.
Advanced security solutions such as branch office security, Dev first security, DLP, and SD-WAN, advanced network threat prevention, endpoint threat protection, and others come with a hefty price tag. Furthermore, deploying, operating, and maintaining these systems requires a very specific skill set that is often hard to find and is likewise expensive.
And, having the know-how, experience, and expertise to wade through the mounds of security big data that is generated by organizational systems to identify which events indeed require response and how each incident can be most efficiently and effectively resolved – is as equally out of hand.
But no organization can compromise on assuring that they can efficiently manage the security operations, understand and respond to threats effectively, and identify and block a cyberattack.
The question is – how can they do all this without the need to hire hard-to-find and expensive talent or to keep buying new and costly technology?
The answer for many is – the MSSP.
What is an MSSP?
Simply put, the MSSP is a managed security service provider. In the effort to achieve the above stated goals, many organizations big and small opt to outsource some or all of their IT security functions to MSSPs.
9 Most common services offered my MSSPs
1. Managed security monitoring
Includes the day-to-day monitoring and investigation of system events throughout the network as well as security events, such as user permission changes and user logins.
2. Vulnerability risk assessment
Determines the state of the organization's existing security readiness, and provides insights into potential vulnerabilities for minimizing exposure.
3. Threat intelligence
Involves gathering information to help the organization determine which threats have, will, or are currently targeting the organization and its employees, as well as which of these threats represent a viable risk.
4. Security consultation
for several domains including executing a detailed assessment of the network to identify potential and real-world vulnerabilities, finding security lacunae, and providing recommendations on how to fix them.
5. Security program development
Includes policy development for helping to protect the organization's infrastructure, systems, network, and devices.
6. Perimeter management
Protects the defenses around the network from external attackers as well as from bad insiders. Relevant activities including establishing the controls and processes that limit access to sensitive data in the network and on the end point.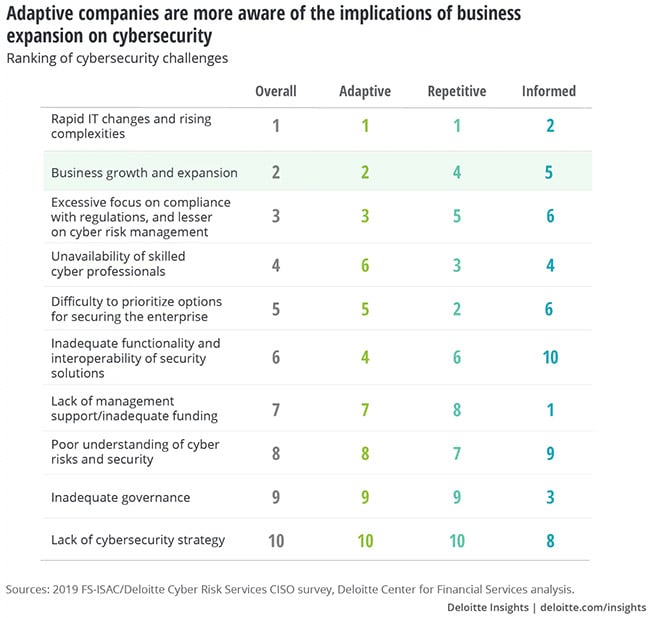 7. Penetration testing
Also known as pentesting, which entails simulating a cyberattack against the organization's information and technology assets to check for exploitable vulnerabilities. This service constitutes a form of ethical hacking that can be very effective at uncovering the vulnerabilities that may be successfully targeted by hackers
8. Product resale
Although this is not a managed service, it does generate revenues for MSSPs and simplifies the acquisition process for clients. Among the products that may be included in the MSSP's catalogue are firewalls, intrusion prevention systems, and more.
9. Compliance monitoring
Involves checking how well the organization complies with data security policies and procedures. The MSSP typically performs ongoing scans of security devices and infrastructure to determine if any changes need to be made to boost compliance.
And with the compliance landscape becoming more complex all the time, this service is especially valuable to organizations that need to comply with GDPR, CCPA, HIPAA, PCI DSS, and others.
The benefits of outsourcing security to MSSPs
As we saw, 2020 was a year of unprecedented challenge when it comes to cybersecurity. Many organizations had to change their strategies and tactics, and to redefine how they protect the organization, its people, and data.
This can be reflected in the proliferation of MSSPs over the past year. In fact, the MSSP trend is accelerating so fast that the market is expected to grow to $46.4 billion by 2025.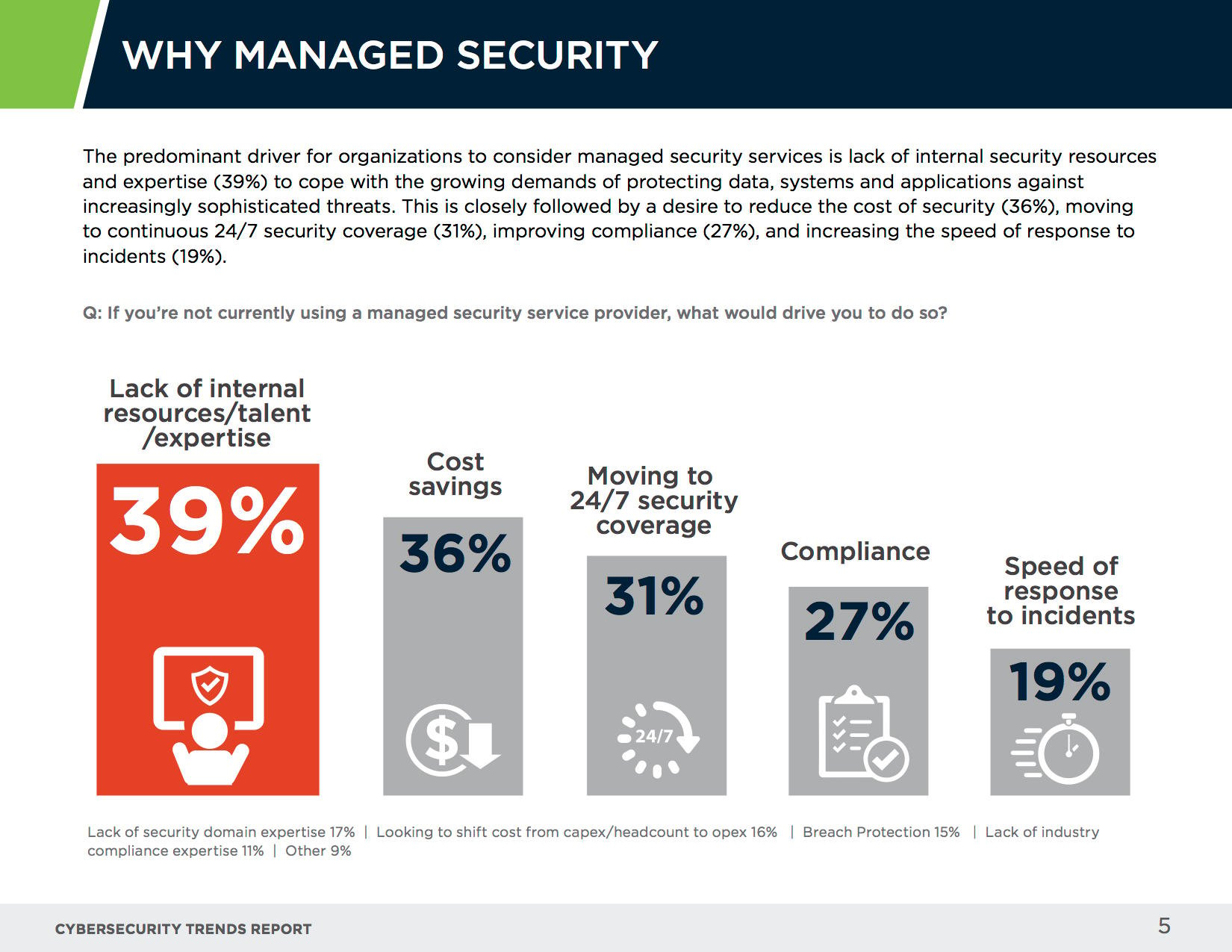 Indeed, the benefits of bringing on a team of experts and streamlining security CapEx delivers multiple benefits, including:
1. Filling the talent gap
Quickly tapping into the required skills that are very hard to find and retain is one benefit. In fact, it so hard to find the right professionals that it has been noted that 2021 will see 3.5 million unfilled cybersecurity jobs worldwide. Accordingly, this is a primary benefit that is sought out by security-minded organizations.
2. Continuous protection
24/7 security is what we all desire. MSSPs are ready to handle an attack no matter when it strikes, 24/7 detection and response support becomes an immediate option.
3. Robust security posture
Adopting otherwise unavailable expertise and experience, as well as more mature cybersecurity solutions.
4. Access to security expertise
MSSPs can quickly connect you to or provide experts such as forensics specialists and malware analysts, to support the handling of complex incidents.
5. Reduced costs
where MSSPs typically use the same solution with multi tenancy for multiple clients, to spread the total cost across the client base.
What to consider when selecting an MSSP
When considering to partner with an MSSP it is important to make sure that the provider offers a complete security solution, beyond the basics of security monitoring.
To aid in the decision-making process, the following questions should be asked:
Does the provider's offering include each of the nine main services (as discussed above)?

Is there support for assuring compliance with all of the regulations and policies that the organization must abide by?

Does the MSSP bring in experts with each of the required skills, or will you need to bring in additional inhouse expertise?

Will you have full visibility into your security posture and how easy will it be to access insights?

What are the additional technology investments that may be required?

Can you leverage existing investments in security systems?

By how much will the MSSP enable you to reduce the cost of inhouse staff?

How does the MSSP assure accelerated incident resolution and optimized incident management to minimize the damage that may be caused by a security incident?
While the cybersecurity challenge is likely to only continue to mount, keeping up doesn't have to be out of reach. With the right MSSP any organization can have access to the right technology, tools, processes, controls, and talent to minimize exposure, improve readiness, and minimize the impact of cyber incidents.
To learn how Exigence can help you and your MSSP accelerate incident response and optimize incident management, we invite you to contact us at info@exigence.io.